Chauffeur Driven Mercedes-Benz.
Arrive Safe, On Time and Stress Free.
Call Phil on 07742 195 569 to discuss your requirements.
Nothing could be more special to anybody than their very own Wedding Day and special days need the very best. Lafbery's Wedding Car Hire, Nottingham provides a safe, comfortable and timely, chauffeur driven wedding car service using the stylish, elegant Mercedes-Benz E-Class saloon car. The only downside is that at some point you will have to get out!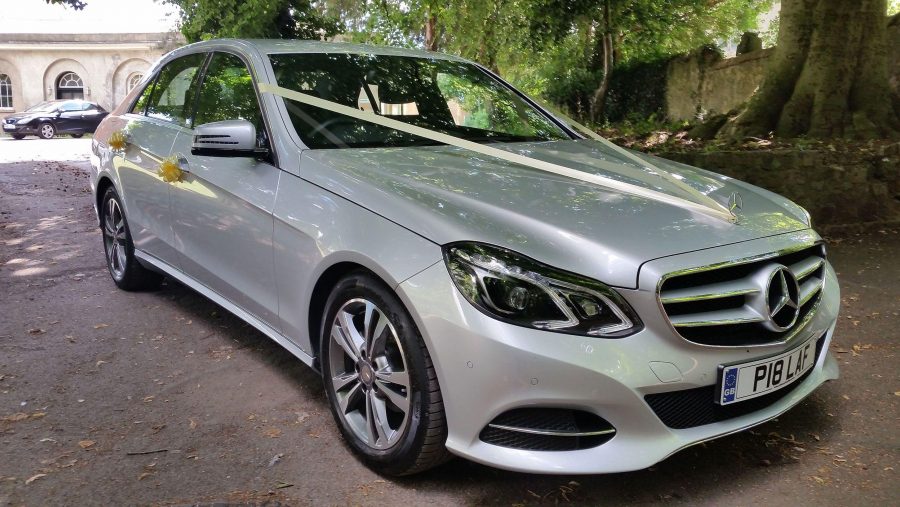 A Stress-releasing Journey to Your Venue
In the hands of someone who cares
After a busy morning getting set for your wedding, you'll be ready for a little quiet time in the car, on the way to your wedding, preferably in the good hands of someone who cares. Well, we can help. Imagine what it will be like when you're sat in your wedding dress having a safe, comfortable and stress-releasing journey to your venue and to arrive feeling fresh and ready to go… to have a seamless pick-up and drop off from home to the church or register office and then on to your reception venue. All done by a chauffeur who cares, attending to every detail, tailored to your exact requirements.

Please take a few minutes to read our bride interview with owner Phil Lafbery and find out what sets him apart from other vendors, along with who he works best with, affordability...and how he saved the day for a bride who was desperate for help! Plus, lots more on how he can help you to have a pleasant and comfortable journey to and from your wedding venue and beyond.
Need Some Help With How To Choose The Right Wedding Car?
Here is our FREE guide, 10 top tips when booking a wedding car. Leave your name and email address and I'll send it right over.
Get in touch today
Allow me to make your day complete. Call Phil on 07742 195 569 or complete your details below.